Alternative to MS Exchange
---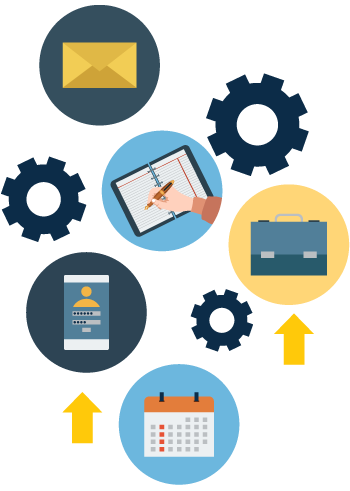 One of the most critical applications to bring into the cloud is email, calendaring and collaboration. That's because traditional systems like Microsoft Exchange Server and Outlook use the desktop for primary storage and access. Unless face it, in today's world that just doesn't cut it.
Cloud Mail is a browser-based enterprise-class email, calendar and collaboration platform that is designed for portability across cloud. Making as much as simple to manage and more cost-effective to scale.
Cloud Mail has all the features you'd expect. Email, contacts, calendars, tasks plus a file sharing service called briefcase. But it offers so much more than legacy systems like Microsoft Exchange, Groupwise and IBM Lotus Notes. With Cloud Mail your inbox becomes a communication's heart. Everything you need is accessible in one user interface, so you are a lot more productive. For example, you can easily access maps, lookup contacts or dial a call with a simple right click. Everything you do every day is right there.
Cloud Mail is fully compatible with standard messaging systems like Apple Mail, Microsoft Outlook and Microsoft Exchange, so you can share calendar events with customers or vendors whether they have Cloud Mail or not.
In addition Cloud Mail can be configured on any device and any client by using the known protocols POP3, IMAP and SMTP. It also runs on all popular browsers offering all the features you'd expect and much more.
Cloud Mail also works great with Zimbra Desktop client. Go to apps and download the client for your operating system, Windows, Mac OS X or Linux.